Outgrown, outdated or no longer needed, sometimes our gear has served us well, but it's time for it to move on. Look around the rehearsal space, studio or garage and turn the stuff you're not using into the new gear you need. You can get same-day payment if you'd like to just take the money, or trade up to a new piece and save 10% on your purchase on top of your trade credit.
SAVE TIME AND MONEY WHEN YOU TRADE WITH GUITAR CENTER
No packing or shipping
No waiting for an auction to close and no deadbeat bidders
Sell or trade when it fits your schedule-no waiting for potential buyers
Stay safe from the unknown with a transaction away from your home or rehearsal space
SELLING TIPS
Call our toll-free number (866-498-7882) to see if your item qualifies. Make sure your items are in clean, working condition and include all necessary parts before bringing them to your local store. Sorry, we don't purchase non-functioning products
ONCE YOU ARRIVE AT THE STORE, HERE'S HOW IT WORKS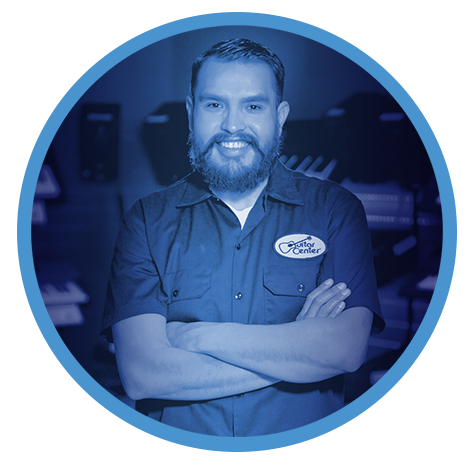 Check in with a sales associate to review what you have to sell or trade.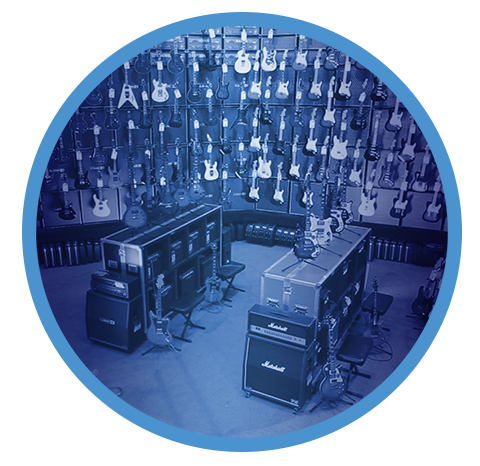 While you check out the latest deals and new arrivals, your associate will review your items based on condition, brand and the store's current stock levels.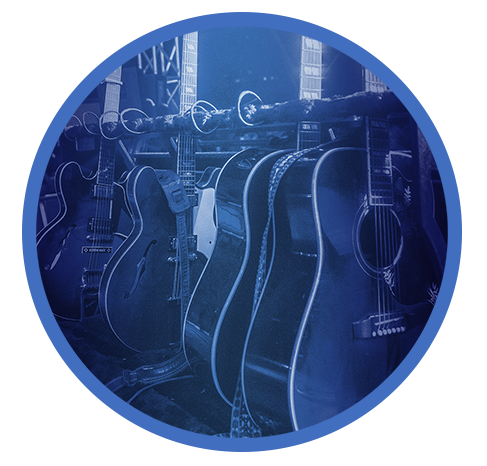 Your associate will determine the value of your items-we can't always take everything, but we'll make an offer for all your gear that does qualify.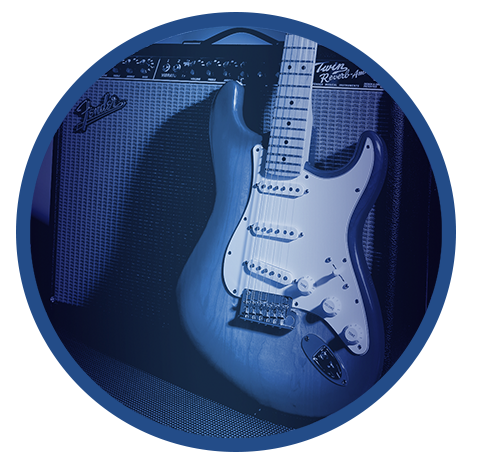 You walk out of the store with a check in your pocket or with the new gear you've been wanting-with no waiting and no-hassle, same-day payment for your used gear.
Qualifying Items
ELECTRIC GUITARS
ACOUSTIC GUITARS
GUITAR AMP HEADS & CABS
ELECTRIC BASSES
ACOUSTIC BASSES
BANJOS
DOBROS
MANDOLINS
DULCIMERS
LAP STEELS
EFFECTS PEDALS
DRUM KITS
ELECTRONIC DRUMS
DRUM HARDWARE (HIGH-END)
KEYBOARD WORKSTATION
DJ MIXERS
CYMBALS
DRUM MACHINES
ELECTRONIC DRUM AMPS
ELECTRONIC KEYBOARDS
DIGITAL PIANOS
MICROPHONES
SOUND REINFORCEMENT CABS
POWERED STUDIO MONITORS
TECHNICS TURNTABLES
AUDIO SIGNAL PROCESSORS
Non-qualifying Items
ACOUSTIC PIANOS
CUSTOM-BUILT CABLES OR SNAKES
COPYRIGHTED MATERIAL LIKE
SOFTWARE, BOOKS, VIDEOS AND DVDS
COMPUTERS AND CONSUMER ELECTRONICS
SNAKES AND SWITCHING SYSTEMS
ANALOG TAPE RECORDERS
WIRELESS UNITS
GUITAR PARTS, STRINGS, DRUM STICKS AND DRUM HEADS
UPRIGHT ACOUSTIC BASSES
LARGE RECORDING AND LIVE SOUND MIXERS
STUDIO FURNITURE
LIGHTING GEAR
DRUM HARDWARE (LOW-END)
TURNTABLES (OTHER THAN TECHNICS)
STAND-ALONE DIGITAL HARD DISK RECORDERS
DAT AND CD RECORDERS
BAND AND ORCHESTRA INSTRUMENTS
Trade In Trade Up Terms and Conditions:
Exclusions and Limitations for the 10% off Trade In Offer:
10% off a single-item purchase of new equipment (up to a $500 discount) with qualifying trade-in on the same transaction. Excludes Clearance, price matches, scratch & dent, Used, Vintage equipment, tax/shipping charges, Gift Cards, Stick and String Club memberships, and musician services (Pro Coverage, GC Garage, GC Studios). Not to be used in conjunction with other coupons, promotions or offers. No cash value.
Products from the following manufacturers do not qualify for this offer:
3 Monkeys Amps, 3rd Power Amps, 65amps, A Designs, ADAM Audio, Aguilar, Akai Professional, AKG, Alesis, Allen & Heath, Alto, Altus, Alvarez, American Audio, American DJ, Ampeg, Antelope Audio, Antoine Courtois Paris, Aphex, Apogee, Apple, Armstrong, ART, Arturia, Audio-Technica, Audix, Auralex, Avalon, Avanti, Avid, Axl, Azumi, B&S, B3 Guitars, Bach, Bad Cat, BAM, BeatKangz, Beats By Dre, Bedell, Behringer, Belkin, Benchmark, Benchmark Media Systems, Benedetto Guitars, Besson, Bixonic, Black Cat, Blackheart, Blackstar, Blue, Bogner, Bosch, Bose, Boss, Breedlove, Bricasti, Brio, BSS Audio, Budda, Buffet Crampon, Bugera, Bundy, Carl Martin, Casio, Cerwin-Vega, Chameleon Labs, Chandler Limited, Charvel, Chauvet, Cleartone, Cloud, Conn, Cordoba Music Group, Courtois, Crate, Crown, Cusack, Daking, Dangerous Music, dbx, ddrum, Dean, Death By Audio, Diamond Amplification, Diezel, DigiTech, Dime Amplification, Disney by Washburn, DLS Effects, Drawmer, Dunnett, Drum Workshop, Earthquaker Devices, EBS, Eden, Edirol, Elation, Electro-Harmonix, Electro-Voice, Elysia, Emerson, EMG, Eminence, EMMA Electronic, Empirical Labs, Empress Effects, Engl, Epiphone, ESP, Euphonix, Eventide, EVH, Evil Robot, F. Loree Paris, Fano Guitars, Fargen Amps, Fender, Fender Custom Shop, Fishman, Focal, Focusrite, Fox, Friedman, Fryette, Fuchs, Fulltone, Furman, G7th, Gallien-Krueger, Galway, Gator, Gemeinhardt, Genz Benz, Getzen, Gibson, Gibson Custom, Gibson USA, Giffin Guitars, GNI Pedals, Godlyke, Gold Tone, Golden Age, Golden Age Project, Grace Design, Great Divide, Great River, Gretsch, Gretsch Drums, Gretsch Guitars, Guild, Guyatone, Hagstrom, Hans Hoyer, Hao, Harden Engineering, Harman, Haynes, Hercules, HHB, Hohner, Holton, Ibanez, ISP Technologies, J Puchner, Jackson, JamHub, Jasmine by Takamine, JBL, Jet City Amplification, Jody Jaz, Jupiter, K&M, Kanstul, Kawai, Keeley, Keilwerth, Keith McMillen Instruments, Kemper, King, Koll Guitars, Korg, Kramer, KRK, Kurzweil, Kush Audio, Laney, Langevin, Leblanc, Lexicon, Line 6, LovePedal, LP, LsL Instruments, Ludwig, Luna Guitars, M-Audio, Mackie, Mad Professor, Malekko Heavy Industry, Manley, Mapex, Markbass, Marshall, Martin, Martin-Leblac, Matchless Amps, Maxon, Meinl, Meinl Weston, Millennia, Miraphone, Mixosaurus, Mogami, Mojave Audio, Moog, Morgan, MOTU, Music Man, MusicXPC, N-Tune, Neumann, Neve, Nord, Novation, NS Design, Numark, Olympus, On-Stage Stands, Option 5, Orange Amplifiers, Ortofon, Ovation, P. Mauriat, Pacific Drums & Percussion (PDP), Paiste, Parker Guitars, Pearl, Peavey, Pelonis Sound and Acoustics, Perris, Phonic, Pigtronix, Pioneer, Powell, Prelude by Conn-Selmer, PreSonus, Propellerhead, PRS, Purple Audio, QSC, Quik Lok, Radial Engineering, Rainsong, Randall, Rane, Reunion Blues, Rickenbacker, Rivera, RME, Roc-N-Soc, Rockbag by Warwick, Rockbass by Warwick, Rockcase by Warwick, RockStand by Warwick, Rode Microphones, Roland, Royer, Rupert Neve Designs, Sabian, Sample Logic, Schecter Guitar Research, Scherzer, Schilke, Schreiber, Schroeder, Schroeder Guitars, Selmer, Selmer Paris, Sennheiser, Serato, Shure, SKB, SM Pro Audio, Softube, Soldano, Solid State Logic, Sonare, Sonivox, Soul, Soundcraft, Squier, Stanton, Steinberg, Steinberger, Stephanhouser, Sterling by MusicMan, Summit Audio, Sweet Sound Electronic, Splawn, SWR, T-REX Engineering, Takamine, Tama, Tapco, Tascam, Taylor, TDK, Tech 21, Telefunken, Thermionic Culture, Toadworks, Tobias, Toca, Tone King, Tortuga, Traveler Guitar, Traynor, True Systems, Tube-Tech, Two Rock, Ultimate Support, Universal Audio, Vestax, Violet Audio, Vito, VMI, Voodoo Lab, VOX, W. Nirschl, Waldorf, Wampler, Warwick, Washburn, Weber Speakers, Western Digital, Xotic Effects, Yamaha, Yamaha Band & Orchestra, Yanagisawa, Zildjian, Zoom, ZVex Effects
Guitar Center may not make an offer on some items after inspection. See a Guitar Center Sales Associate for gear inspection and trade in offer.