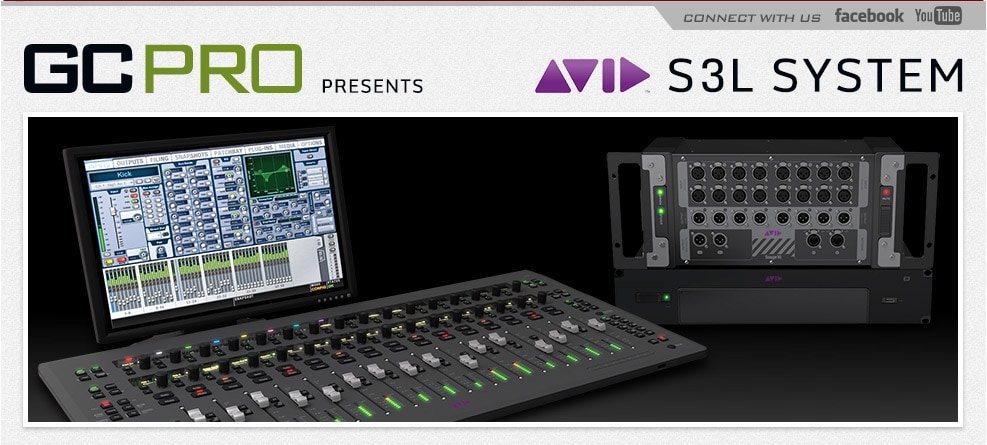 Take Your Studio Sound to the Stage with Avid S3L
Combining Avid's HDX-powered processing with AAX plug-in compatibility and open Ethernet AVB and EUCON standards, the Avid S3L system brings studio power and sound to live performance stages while providing modular expansion up to 64 mic pres.
With first-of-its-kind modular, open networked architecture and direct Pro Tools integration, you can customize and expand your system as your needs expand. S3L lets you recreate your studio settings live, as well as recording directly to Pro Tools through your laptop's Ethernet port. The compact control surface and award-winning VENUE software give you a whole new level of control, raising the standard of live sound to a new level, while the full-featured power and compact size let you to exercise your creativity anywhere. Whether recreating signature studio sounds live or making your own mixes more creative, you also have access to the full range of AAX plug-ins so you'll always have the sounds you want. It's an ideal, cost-effective mixing/recording setup for any size space—onstage, in the hotel or even on the tour bus.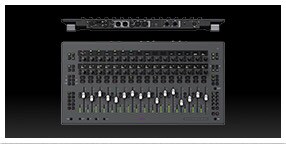 S3 Control Surface
Compact 16-fader surface, with 6 bankable layers
32 touch-sensitive encoders and high-resolution OLEDs
Multicolor Channel Control parameter section for fast mix adjustments
Full complement of I/O (see Specifications)
Dual Gigabit Ethernet AVB ports, featuring latching etherCON connectors
EUCON-enabled for Pro Tools and other DAW control (feature coming soon)
USB connections for a keyboard and mouse (not included)
call: 877-687-5404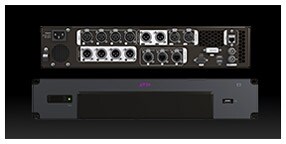 E3 Engine
Runs VENUE software, mission control for the entire system
High-performance, HDX-powered processing engine (supports AAX DSP plug-ins)
24 aux busses, LCR, plus 8 mono matrixes and 8 VCAs
2-track recording/playback using standard USB flash drives
Local and ancillary I/O (see Specifications)
3 Gigabit Ethernet AVB ports, featuring latching etherCON connectors
Separate Ethernet port for remote control using a laptop or tablet
call: 877-687-5404
Stage 16 Remote I/O
16 analog inputs (XLR), with remote mic preamp control
8 analog line outputs (XLR)
4 channels of AES3 digital output
Ruggedized design with dual-purpose rack ears/handles for use as a stage box or rack-mounted
Power and status LEDs, with device Identify feature
Sliding mute switch silences all box outputs
2 Gigabit Ethernet AVB ports, featuring latching etherCON connectors
call: 877-687-5404