Get Your Coupon Code Today
How do you want to receive your code?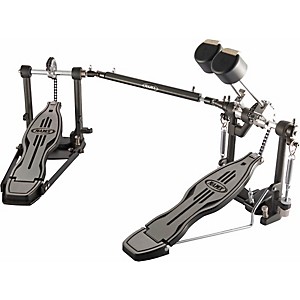 This Mapex 500 Double Bass Drum Pedal has single-chain drives with fully adjustable spring tensions. It features duo-tone felt/ABS plastic beaters, footboards with compact stabilizing radius rods, an independent universal linkage adjustment, and retractable floor spikes.

This kick drum pedal is made of solid steel components and was engineered to be reliable, durable, and, most important, playable. Adjustments are made quickly and easily, keeping you going during gigs night after night.
Ends Thursday 06/30